Last night, we announced the winners of the juried Golden Gate Award (GGA) competitions at the 58th San Francisco International Film Festival! This year, we awarded nearly $40,000 in prizes to emerging and established filmmakers.
For over 50 years, SFIFF's Golden Gate Awards have honored deserving films independent of commercial concerns, heralding unsung excellence and exposing local and international audiences to unique and innovative works. Among the most significant awards for emerging global film artists in the United States, the Golden Gate Awards embody the Film Society's commitment to global storytelling independent filmmaking.
GOLDEN GATE NEW DIRECTORS PRIZE
The Golden Gate Awards New Directors jury was composed of producer and BFI Senior Production Executive Lizzie Franke, writer and filmmaker Ryan Fleck and producer Laura Wagner.
Winner: Sworn Virgin, Laura Bispuri (Italy/Switzerland/Germany/Albania/Kosovo)
In a statement, the jury noted: "Laura Bispuri is a distinct new filmmaking talent who we are excited to follow as her career progresses. There is a great purity and truth in her approach to a story of contemporary female struggle. Bispuri has crafted a film, grounded by extraordinary performances, that is at once effortless and delicate, but also bold in its execution."
GOLDEN GATE AWARDS FOR DOCUMENTARY FEATURES
The GGA Documentary feature competitions jury was comprised of filmmakers Kristine Samuelson and Robert Greene, and journalist Susan Gerhard.
Documentary Feature Winner: Western, Bill Ross IV, Turner Ross (USA)
The jury noted in a statement: "The competition was remarkable and every film in the category presented a unique vision, which made our job very difficult and brought us to reconsider the very nature of cinema itself in the year 2015. Films of great ambition, exceptional intimacy and intricate sound design, offered up empathy and poetry in equal measure and charted new paths for the form. We give the GGA Documentary Feature award to Western, a film that compresses observation and symbolism to take the experience of 'seeing' in a bold direction. Though driven by characters, those characters never overwhelm the sense of place, and the tension between narrative and poetry, fact and fictional refraction inflect new meanings on how we see the West."
Special Jury recognition: Of Men and War, Laurent Bécue-Renard (France/Switzerland)
The jury noted: "Of Men and War makes us understand the horrors of war without ever showing us a single frame of battle, offering access to interior psychologies most viewers have never seen before in a tightly structured, beautifully edited, minimalist piece of nonfiction."
Bay Area Documentary Winner: Very Semi-Serious, Leah Wolchok (USA)
The jury noted: "We award the Golden Gate Award for Bay Area Documentary Feature to Very Semi-Serious, which reminds us that humor has a purpose. It subtly reveals the vast array of personalities engaged in this art form, including women and young people making their way into a historically male-dominated field. Its brave ellipses in storytelling allow us to consider the intertwining of tragedy and comedy."
Special Jury recognition: T-Rex, Drea Cooper, Zackary Canepari (USA)
The jury noted: "We recognize T-Rex for its ambition and courage. This film subverts the sports conquest genre and takes a clear-eyed view of race and class."
GOLDEN GATE AWARDS FOR SHORT FILMS
The GGA Short Film jury consisted of filmmakers Grace Lee and Jonathan Duffy and curator Liz Keim.
Narrative Short Winner: The Chicken, Una Gunjak (Germany/Croatia)
Documentary Short Winner: Cailleach, Rosie Reed Hillman (Scotland)
Animated Short Winner: A Single Life, Marieke Blaauw, Joris Oprins, Job Roggeveen (Netherlands)
New Visions Short Winner: Discussion Questions, Jonn Herschend (USA)
Bay Area Short First Prize Winner: The Box, Michael I Schiller (USA)
Bay Area Short Second Prize Winner: Time Quest, John Dilley (USA)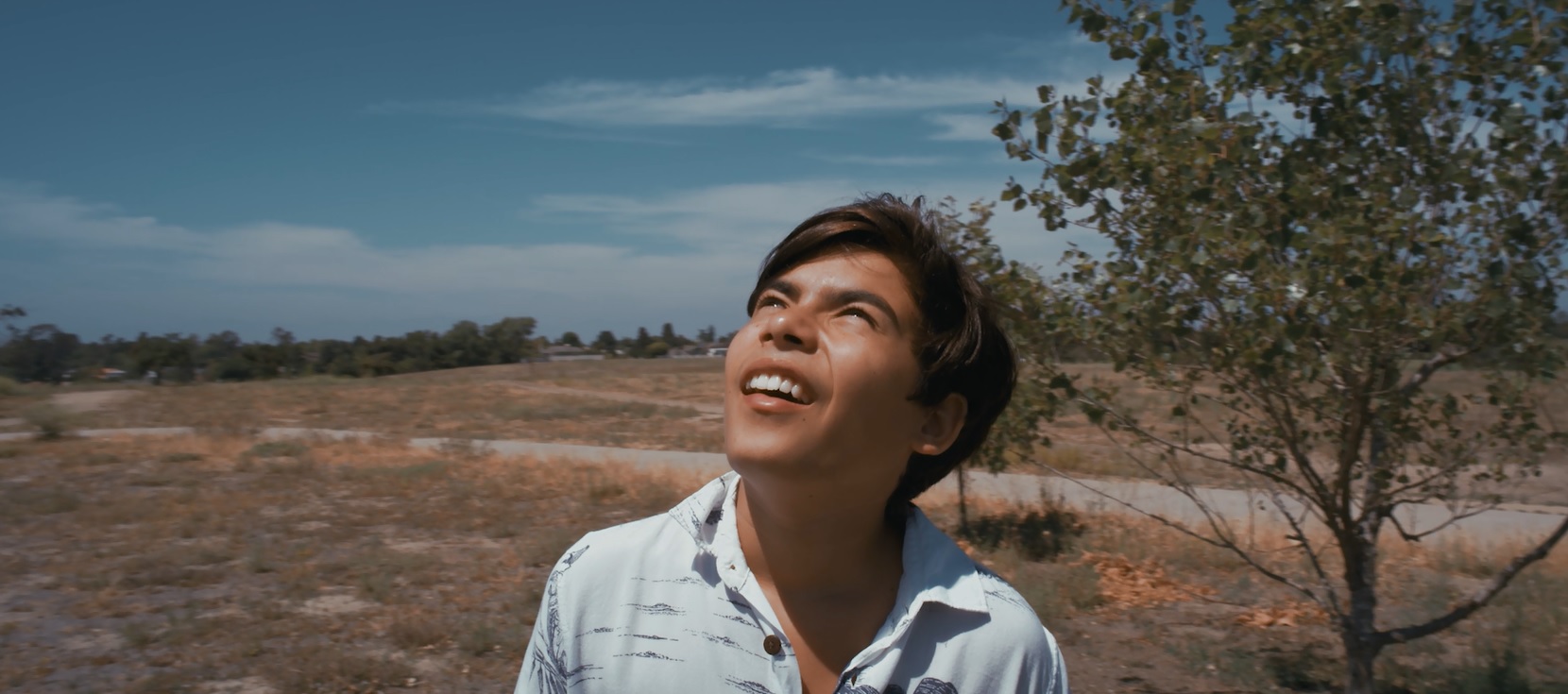 GOLDEN GATE AWARD FOR FAMILY FILM
The Family Film jury consisted of Arts Education consultant Amy Balsbaugh, third grade teacher at Grattan School Susan DesBaillets and Head of Education and Community Programs at The Walt Disney Family Museum Hillary Lyden.
Winner: The Story of Percival Pilts, Janette Goodey, John Lewis (Australia/New Zealand)
Family Film Honorable Mentions: Lava, James Ford Murphy (USA) and One, Two, Tree, Yulia Aronova (France/Switzerland)
GOLDEN GATE AWARD FOR YOUTH WORK
The Youth Works jury was comprised of local high school students Diana Garcia, Ramses Mosley-Wise and Sean Rossiter, with adult supervisor Lisa Landi, producer of Film School Shorts at KQED.
Winner: Two and a Quarter Minutes, Joshua Ovalle (USA)
Youth Work Honorable Mention: The Off / Season, Lance Oppenheim (USA)
SFIFF58 AUDIENCE AWARD WINNERS
The Audience Award-winning films were selected by Festival-goers voting for their favorite narrative and documentary feature.
Best Narrative Feature: The Dark Horse, James Napier Robertson (New Zealand)
Best Documentary Feature (tie): Romeo Is Bleeding, Jason Zeldes (USA); T-Rex, Drea Cooper, Zackary Canepari (USA)
Founded in 1957, the San Francisco International Film Festival is the longest-running film festival in the Americas. Held each spring for two weeks and highly anticipated by its loyal, passionate audiences, SFIFF is an extraordinary showcase of cinematic discovery and innovation in one of the country's most beautiful cities, featuring some 150 films and live events with more than 100 filmmakers in attendance and nearly two dozen awards presented for excellence in film craft.